Our History



Our Mission
Open to the public on Veterans Day 2005, the Pennsylvania Veterans Museum is a non-profit 501(c)(3) organization dedicated to preserving and promoting the legacy and dignity of all U.S. veterans through public display, and to educate the public, especially our youth, to the experiences and history of veterans during times of war. The Museum seeks to ensure that current and future generations understand the true nature of war, and recognize the sacrifices made in the name of freedom and security.
The primary focus of the Pennsylvania Veterans Museum is to further the education of students everywhere with an up close and personal experience of pivotal battles in which the United States participated. The Museum strives to preserve the "living history" of veterans from all branches of the service by telling the personal stories of their war experiences on several kiosks throughout the Museum. A rich selection of lesson plans and materials for general classroom use is available.
MEMBER EVENTS

Annual Donor Party
Our Annual Donor Party, to thank all of our donors, is held once a year at the Museum.
Memorial Day and Veterans Day
Each year, we celebrate Memorial Day and Veterans Day at the Museum with special hours.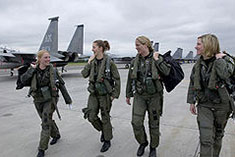 Women in War
Explore how women and children helped during wartime in our Home Front and Women in the War exhibits.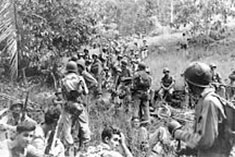 U.S. Marines/South Pacific
Experience the courage and grit of the US Marines in the South Pacific.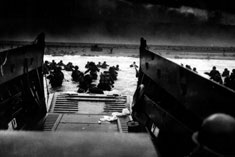 D-Day Highlights
A life size diorama of D-Day highlights the Invasion of Normandy and includes a tribute to the Band of Brothers.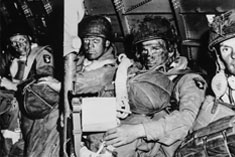 Paratroopers Kiosk
The Paratroopers interactive kiosk will thrill with first-hand accounts of jumping into combat. People of all ages are invited to try on a parachute backpack.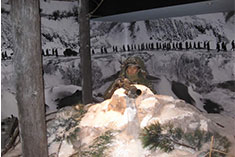 Korean War
Our Korean War exhibit features a life size soldier in action along with a display of veterans' personal memorabilia.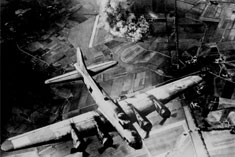 U.S. Army Air Corps
Learn about the US Army Air Corps through an interactive kiosk featuring the famous Tuskegee Airmen.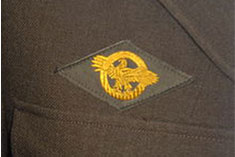 Ruptured Duck Theatre
The Ruptured Duck Theater Film Festival is a mini-movie theatre. Visitors will be able to view short movies at their leisure.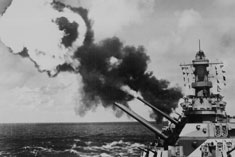 Naval Battles/South Pacific
Listen closely to the stories of the naval battles in the South Pacific. Learn the significance of the USS Missouri and its place in history.
2023 DIRECTORS

CHAIRMAN
JAMES A. KING, JR.
Retired Attorney, The Boeing Company - (U.S. Air Force Veteran - Iraq)
VICE CHAIRMAN
WILLIAM A. LOVEJOY, JR.
Former Director of Veterans Affairs, Delaware County (U.S. Army Veteran)
SECRETARY
ED BUFFMAN
World War II Navy Combat Veteran
TREASURER
DAVID TATUM
Retired Educator  (U.S. Army Veteran - Vietnam)
SOLICITOR
ANDREW J. REILLY,  Esq.
Attorney, Saxton & Stump
BOARD OF DIRECTORS
STEPHEN BARRAR - Former Pennsylvania State Representative (US Navy)
TAMMIE L. CURRAN  -  Administration, The Boeing Company (US Navy Veteran)
JACK HOLEFELDER - Chairman, Iron Workers Bank (US Army Veteran – Vietnam)
NICHOLAS MICCARELLI -  Executive Director, Delco Community Transit (US Army Reserves)
RAYMOND STANKUS - (US Army Veteran - Vietnam)
DAVID TATUM - (US Marine Corps Veteran -Vietnam)
DAVID J. WHITE - Owner, DWD Mechanical Contractors
MUSEUM ADMINISTRATOR
JOLENE BUFFMAN
ADVISORY - ALBERT J. MELFI, JR. - Retired Banking Executive

VISITING HOURS

Friday thru Sunday........................................................................Noon to 5PM
We are open for special hours on Veterans Day and Memorial Day.
We are closed on the following holidays......
New Years Day, Easter Sunday, Independence Day (July 4th), Labor Day, Thanksgiving, Christmas Eve and Christmas Day.
ADMISSION IS FREE
Private and School Tours Available
ADDRESS
Pennsylvania Veterans Museum
Media Armory
12 East State Street
Media, PA 19063
Contact Us @
610-566-0788
info@paveteransmuseum.org
Follow Us On...