Their Sacrifice, Our Freedom: WWII in Europe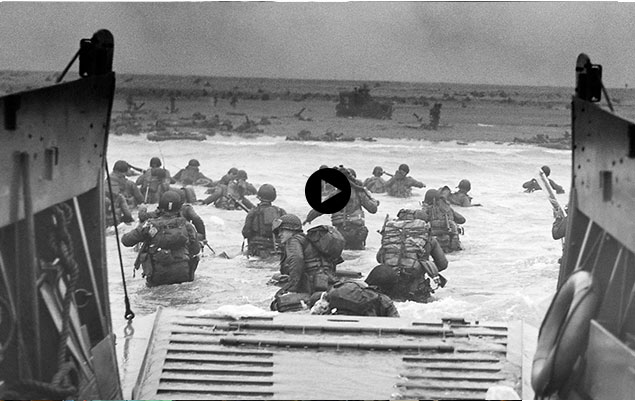 File Summary
This film is an ambitious effort to not only track the important U.S. military campaigns in Europe, but to provide students with an historical backdrop to the events leading up to the war, going back to Germany's humiliating defeat in World War I, the world-wide Great Depression and Germany's efforts to rearm and expand its power and influence throughout Europe.
Adolf Hitler's rise to power, the piecemeal Nazi Invasion and occupation of Europe and North Africa and Germany's attempt to invade and conquer the Soviet Union are thoroughly examined, along with the formation of the Allied forces and their leaders, England's Winston Churchill, American President Franklin Delano Roosevelt, and Soviet Union 's Joseph Stalin.
U.S. Army and Air Corps veterans provide first-hand recollections of the campaigns they fought, from the landing in Sicily, to liberating Italy, the full invasion of the European Continent at Normandy on D-Day, to the liberation of France. The failed Allied campaigns in Belgium and Holland are also discussed in addition to the nearly successful German counterattack in the Ardennes Forest in December 1944, better known as "The Battle of the Bulge."
The Allied discovery of the Nazi concentration camps and Gen. George S. Patton's race to cross the Rhine River to capture Berlin are also highlighted, along with comments and recollections of veterans who took part in the final victory and occupation of Germany.
Available Educational Films & Lesson Plans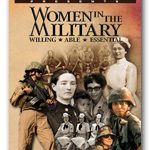 Women in the Military: Willing, Able, Essential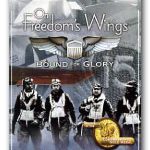 On Freedom's Wings: Bound For Glory
The legacy of the Tuskegee Airmen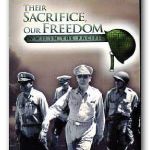 Their Sacrifice, Our Freedom: WWII in The Pacific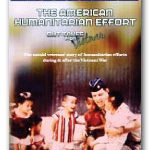 The American Humanitarian Effort: Out-takes from Vietnam
The untold story of humanitarian efforts during and after the Vietnam War
Request the DVD
The Pennsylvania Veterans Museum is pleased to offer our films free to all educators and JROTC programs. There is a small fee for shipping and handling which is $7.00 for one film; $10.00 for two films, $12.00 for three films, $14.00 for four films, and $17.00 for all five films. There is a $17 fee per film for non-educators, which includes shipping and handling.
---
To Order:
Please mail your check payable to
Pennsylvania Veterans Museum
Media Amory
12 East State Street
Media, PA 19063
Lesson Plans Included
These films are accompanied by lesson plans designed for the general population. They are available in either a two-day or five-day plan. Educators are encouraged to review and select the amount of time they would like to dedicate to this topic.
Click on the links below to start the download process:
HIGH SCHOOL LESSON PLANS
Two-day Lesson Plan
Five-day Lesson Plan
MIDDLE SCHOOL LESSON PLANS
Two-day Lesson Plan
Five-day Lesson Plan