The American Humanitarian Effort: Out-takes from Vietnam
The untold story of humanitarian efforts during and after the Vietnam War.
File Summary
 "Out-takes from Vietnam" focuses on little-known veterans' stories. It is not a story about war; rather, it traces the broad humanitarian efforts of military troops during and after the Vietnam War, including efforts that continue into the present day. We tell stories about humanitarian efforts at orphanages and in villages, about widespread medical outreach to civilians, about pilots who rescued wounded civilians, Vietnamese soldiers and even "enemy troops", and about Operation Babylift which evacuated some 2600 orphans and the airlift of tens of thousands of refugees out of the country during the fall of Saigon. "Out-takes" covers over 40 years of humanitarian connections, including a segment on veterans that return to Vietnam every year on humanitarian missions.
Broken down into distinct sections, this film offers a complete look at all humanitarian actions by U.S. troops:
• Hearts and Minds: This segment covers the first-ever effort to integrate broad humanitarian efforts during engagement of war.
• Military Medicine and Dustoff Operations: This segment details the lifesaving efforts of American pilots and medical personnel during the war, from helicopter medevac of South Vietnamese and "enemy" soldiers, to the evacuation of civilians caught in the crossfire of battle.
• Selfless Heroism: This segment centers on the selfless bravery of American troops who set their personal safety aside in order to protect and save others. Father Vincent Capadano and Michael Novosel, Sr. punctuate this segment with their amazing stories of bravery.
• Operation Babylift: This segment spans the oceans by revealing the open hearts of soldiers, civilian volunteers and American families during the tumultuous collapse of South Vietnam.
• Boatlift/Refugees: This segment focuses on the efforts of the U.S. Navy in rescuing Vietnamese civilians at the end of and following the war as they tried to escape the communist country.
• Today/Humanitarian Efforts: This segment brings our collection of American humanitarian efforts forty years ago into the present, and explores the deep bond that our soldier, sailors, and marines made while they were involved in the Vietnam War.
Available Educational Films & Lesson Plans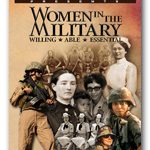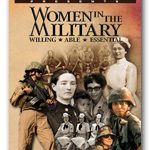 Women in the Military: Willing, Able, Essential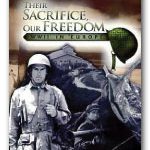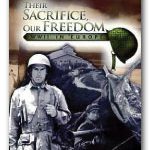 Their Sacrifice, Our Freedom: WWII in Europe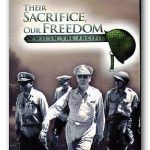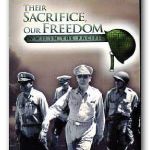 Their Sacrifice, Our Freedom: WWII in The Pacific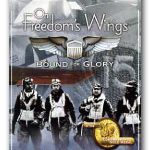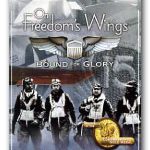 On Freedom's Wings: Bound For Glory
The legacy of the Tuskegee Airmen
Request the DVD
The Pennsylvania Veterans Museum is pleased to offer our films free to all educators and JROTC programs. There is a small fee for shipping and handling which is $7.00 for one film; $10.00 for two films, $12.00 for three films, $14.00 for four films, and $17.00 for all five films. There is a $17 fee per film for non-educators, which includes shipping and handling.
---
To Order:
Please mail your check payable to
Pennsylvania Veterans Museum
Media Amory
12 East State Street
Media, PA 19063
Lesson Plans Included
These films are accompanied by lesson plans designed for the general population. They are available in either a two-day or five-day plan. Educators are encouraged to review and select the amount of time they would like to dedicate to this topic.
Click on the links below to start the download process:
HIGH SCHOOL LESSON PLANS
Two-day Lesson Plan
Five-day Lesson Plan
MIDDLE SCHOOL LESSON PLANS
Two-day Lesson Plan
Five-day Lesson Plan