On Freedom's Wings: Bound For Glory
 The Legacy of the Tuskegee Airmen
Film Summary
"On Freedom's Wings, Bound for Glory" is the story of the Tuskegee Airmen, a WWII Army Air Corps "experimental" program to train and commission African-American aviators during a time when all U.S. Armed Forces were racially segregated. So-called because their flight school was located at a small base in Tuskegee, Alabama, the Tuskegee Airmen would encounter numerous obstacles as they broke military color barriers, debunking long-time, deeply held beliefs that blacks could not be skilled combat fighter pilots. This small band of daring pilots would eventually make U.S. Military Aviation history, never losing an American bomber they were assigned to protect against German fighters in 200 missions. During the closing months of WWII in Europe, the distinctive "Red Tail Mustangs" flown by the Tuskegee Airmen became legendary, a welcome sight for beleaguered American bomber crews who were being shot down at an alarming rate. The one-hour film opens current day, in Balad, Iraq, where the 332nd Air Expeditionary Wing is headquartered, and closes with the 2007 presentation of the Congressional Gold Medal by President George Bush.
Available Educational Films & Lesson Plans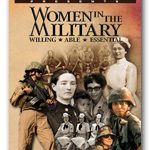 Women in the Military: Willing, Able, Essential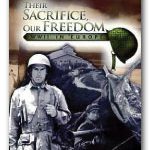 Their Sacrifice, Our Freedom: WWII in Europe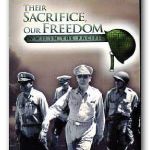 Their Sacrifice, Our Freedom: WWII in The Pacific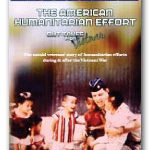 The American Humanitarian Effort: Out-takes from Vietnam
The untold story of humanitarian efforts during and after the Vietnam War
Request the DVD
The Pennsylvania Veterans Museum is pleased to offer our films free to all educators and JROTC programs. There is a small fee for shipping and handling which is $7.00 for one film; $10.00 for two films, $12.00 for three films, $14.00 for four films, and $17.00 for all five films. There is a $17 fee per film for non-educators, which includes shipping and handling.
---
To Order:
Please mail your check payable to
Pennsylvania Veterans Museum
Media Amory
12 East State Street
Media, PA 19063
Lesson Plans Included
These films are accompanied by lesson plans designed for the general population. They are available in either a two-day or five-day plan. Educators are encouraged to review and select the amount of time they would like to dedicate to this topic.
Click on the links below to start the download process:
HIGH SCHOOL LESSON PLANS
Two-day Lesson Plan
Five-day Lesson Plan
MIDDLE SCHOOL LESSON PLANS
Two-day Lesson Plan
Five-day Lesson Plan